Kriva – media reality through the prism of gender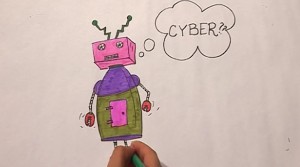 Within PitchWise Festival of feminist art and activism 2014 that took place from September 11th to September 14th in Sarajevo, interesting media and production project was presented. That project was feminist media production "Kriva" which was presented for the first time by Berina Džemailović. Berina is a long time feminist and activist and she works at the Foundation for creative development that produces TV show "Hajd u park". She has devoted her last few months (from June 2014) to set the "Kriva" online. Since then, this ambitious and creative project is intended to produce multimedia content which deals with the feminist politics.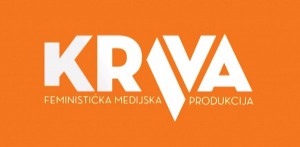 Beginnings of Kriva are four years old. While she was working in CURE Foundation, Berina was pondering about media projects with Vedrana Frašto. They were inspired by Gloria Steinem and Ms. Magazine which successfully approached feminism to the mainstream audience in 70's. They also wanted to map feminist and queer history, because feminist and queer movements in BiH were not documented enough. Meanwhile, some feminist media portals in region have begin to start and local NGOs also started to publish contents regarding LGBT and feminist issues.
Berina didn't want to duplicate the work, so she figured out something new with her friends. They decided that "Kriva" will be an online media for production that should generate multimedia contents of the authors. "Kriva" is subversive media which follows actual politics, cultural, artistic and activist events and observes them through the feminist politic and prism of gender.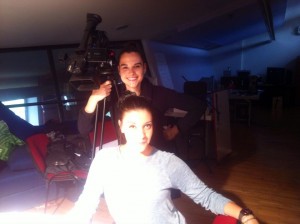 "Kriva" (which means guilty in B/H/S languages) got its name due to the converse that it reflects, compared to the mainstream ways of portal reporting. It was important to notice that Kriva is feminist production in order to transfer the message that feminism is a universal. "Kriva's" team is small, but dedicated. Beside Berina, there is Nemanja Popović , web designer and programmer, Sadžida Hadžić, the only journalist in team, and one colleague that helps with montage. CURE Foundation have gave help in equipment and work space , while Foundation for creative development and Efm have provided equipment for making the videos, recording sound and for montage. Kriva is searching for new authors who could express their selves through text, video, photos or in any other way.
Since this is an independent initiative, "Kriva" does not receive any funds from donors unless it is the the support through donating equipment and they want it to stay that way. Next step is creating feminist magazine.